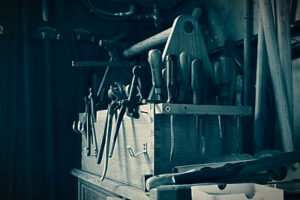 As I mentioned on my List of 10 on hashtags, I'm working on a series of assignments and classroom activities that will support the "Digital Assignments for Activist & Justice-Oriented Projects" presentation that I'm giving at the Computers and Writing Conference this year. In this list I'm moving on to community action toolkits (see examples below) and several overarching assignments.
First, let me explain what these toolkits are. Imagine you have a group of people all interested in a specific cause, but unsure how they can promote their work and gain other followers. That's where these toolkits come in. They provide some background on the cause and why it's needed, and, then, they outline how to promote and participate in the common cause.
Because community action efforts are typically grassroots movements, toolkits help those organizing and promoting their cause. Toolkits can include advice on reaching out to community supporters, the media, and the public. Further, they can include step-by-step instructions for common tasks that support community efforts, such as writing letters to politicians and government officials as well as to media outlets such as letters to the editor and comments on news websites. The name of these collections, toolkits, are a perfect analogy: these collections provide the tools and resources that a community effort can use to promote its cause.
Deciding on the Composing Strategy
These assignments and activities present opportunities for students to create their own community action toolkits, focusing on the ways that writing and digital composing contribute to activism and social justice efforts:
Individually-authored Toolkits: Use this assignment as a course-long project by asking each student to create their own toolkit, working individually. Based on the length of your course, suggest the number of documents students should compose. If appropriate for your course, choose specific items students need to complete. Allow for some choice among options as well.
Small Group-authored Toolkits: Arrange students in small groups, and have each group choose a community effort for its focus. Ask each group member to contribute to the toolkit by creating one (or more) components of the report. The entire group is responsible for framing the toolkit and ensuring consistency in the overall document.
Class-authored Toolkits: Choose a community effort as a class, and have each student in the class contribute to the overall class-authored toolkit. The class can begin by collaborating on design guidelines to make the assembly of the document smoother.
Individual Projects: Instead of creating a complete toolkit, choose any of the components listed as an individual writing assignment. For example, everyone in the class writes an FAQ on a local community action campaign.
Choosing a Local Focus
If possible, students will choose a local community action efforts and create their toolkits to support those efforts. The activities can work for larger efforts as well; however, students may find that resources already exist. For example, the U.S. Department of Health and Human Services has published a StopBullying.gov Community Action Toolkit that takes on the campaign to end bullying in schools. Rather than duplicating such work, students can provide resources specifically focused on what the local community needs.
When working on local community efforts, students can also benefit from closer access to the audience and stakeholders for their toolkits. For instance, students working on an anti-bullying campaign on campus can connect with administrators and faculty who support their cause and with some persuasion, possibly have their toolkits adopted for local use.
Deciding on Media for Interaction
In addition to choosing the kind of community action students explore, you can narrow their projects to particular kinds of interaction—anything from fairly traditional print communications to highly visual or interactive broadcast or social media. Here are the most obvious options:
Open Guide: Students can write a general guide without restrictions. Anything that fits the genre goes. Students can decide if they want to focus more specifically.
Guide for All Media: Students ensure that their guide covers a variety of media, including print media, social media, video and broadcast media. A broader toolkit of this sort is perfect for class-authored toolkits, as it broadens the list of components to include.
Guide for Social Media: Students focus specifically on community action that uses social media as the primary communication tool. Resources in the toolkit would focus on sites such as Twitter, Instagram, Pinterest, YouTube, and TikTok.
Guide for Broadcast Media: Students produce broadcast-ready videos that can be shared on sites such as Facebook, Twitter, and YouTube. Videos can also be embedded on websites and in blog posts as well as distributed to local media outlets (e.g., open access channels and local community television stations).
Toolkit Components
Your Community Action Toolkit can include a variety of resources. Depending upon the needs of the community and the goals of the community action group, you can add information to tell readers about the group and its work as well as resources to help readers participate in the work of the group. Once you determine who your readers are and establish the purpose for your toolkit, choose among the following items to include in your toolkit:
Example Toolkits
Center for Community Health and Development. (2020). Justice Action Toolkit | Community Tool Box. Retrieved May 6, 2022, from https://ctb.ku.edu/en/justice-action-toolkit
Center for Women's Global Leadership at Rutgers, The State University of New Jersey. (2020). 2020 Global 16 Days Campaign Social Media Toolkit. Global 16 Days Campaign. Retrieved May 6, 2022, from https://16dayscampaign.org/2020-global-16-days-campaign-social-media-toolkit/
National Association for State Community Services Programs. (2016). Community Action Month- Mini Toolkit #1. Retrieved May 6, 2022, from https://nascsp.org/community-action-month-mini-toolkit-1/
National Coalition of Anti-Violence Programs. (2017). Community Action Toolkit for Addressing Intimate Partner Violence Against Transgender People. National Coalition of Anti-Violence Programs. Retrieved May 6, 2022, from https://avp.org/wp-content/uploads/2017/04/ncavp_trans_ipvtoolkit.pdf
National Congress of American Indians, & Pyramid Communications. (2011). Effective Tools for Communications and Leadership in Indian Country. National Congress of American Indians. https://www.ncai.org/news/tribal-communicators-resources/NCAI_ConferenceBooklet_FINAL_SinglePage.pdf
Sexuality Information and Education Council of the United States (SIECUS). (2018, November 18). Community Action Toolkit: A Guide to Advancing Sex Education in Your Community. SIECUS. Retrieved May 6, 2022, from https://siecus.org/community-action-toolkit/
U.S. Department of Health and Human Services. (2021, December 16). COVID-19 Community-Based Organizations Toolkit. WECANDOTHIS.HHS.GOV. https://wecandothis.hhs.gov/resource/community-based-organizations-toolkit
U.S. Department of Health and Human Services. (2017). StopBullying.gov Community Action Toolkit. Retrieved May 6, 2022, from https://www.stopbullying.gov/sites/default/files/2017-09/community-action-toolkit.pdf
U.S. Department of Veterans Affairs. (2022, February 10). Suicide Prevention—Mental Health [General Information]. https://www.mentalhealth.va.gov/suicide_prevention/prevention/index.asp
Verhoeven, Andii. (2014). Be the Change—Community Action Toolkit. World Association of Girl Guides and Girl Scouts. Retrieved May 6, 2022, from https://www.wagggs.org/en/resources/be-change-community-action-toolkit/